table and stackable chair made in metal and pp.
viholmen
l
outdoor
IKEA of Sweden 2021
curryblad


plantpots and flowerbox
bondholmen

Outdoor furniture, made in eucalyptus, for lounging and dining in traditional style. Durable and sustainable material, with smart functions like stackable chairs, folding tables and hole in the table for the parasol.

bondholmen

l

outdoor furniture

manufacturer: IKEA of Sweden - 2020
Svinga is a generous chair to be mounted in the ceiling or outside in a tree. The woven chair hangs as an empty shell inviting you to climb in. It is a chair made to be at ease in. It envelops the user/users, while slowly swinging back and forth.

Svinga was selected for "International Design Yearbook 2004"
svinga
l
hanging chair
manufacturer: IKEA of Sweden - 2002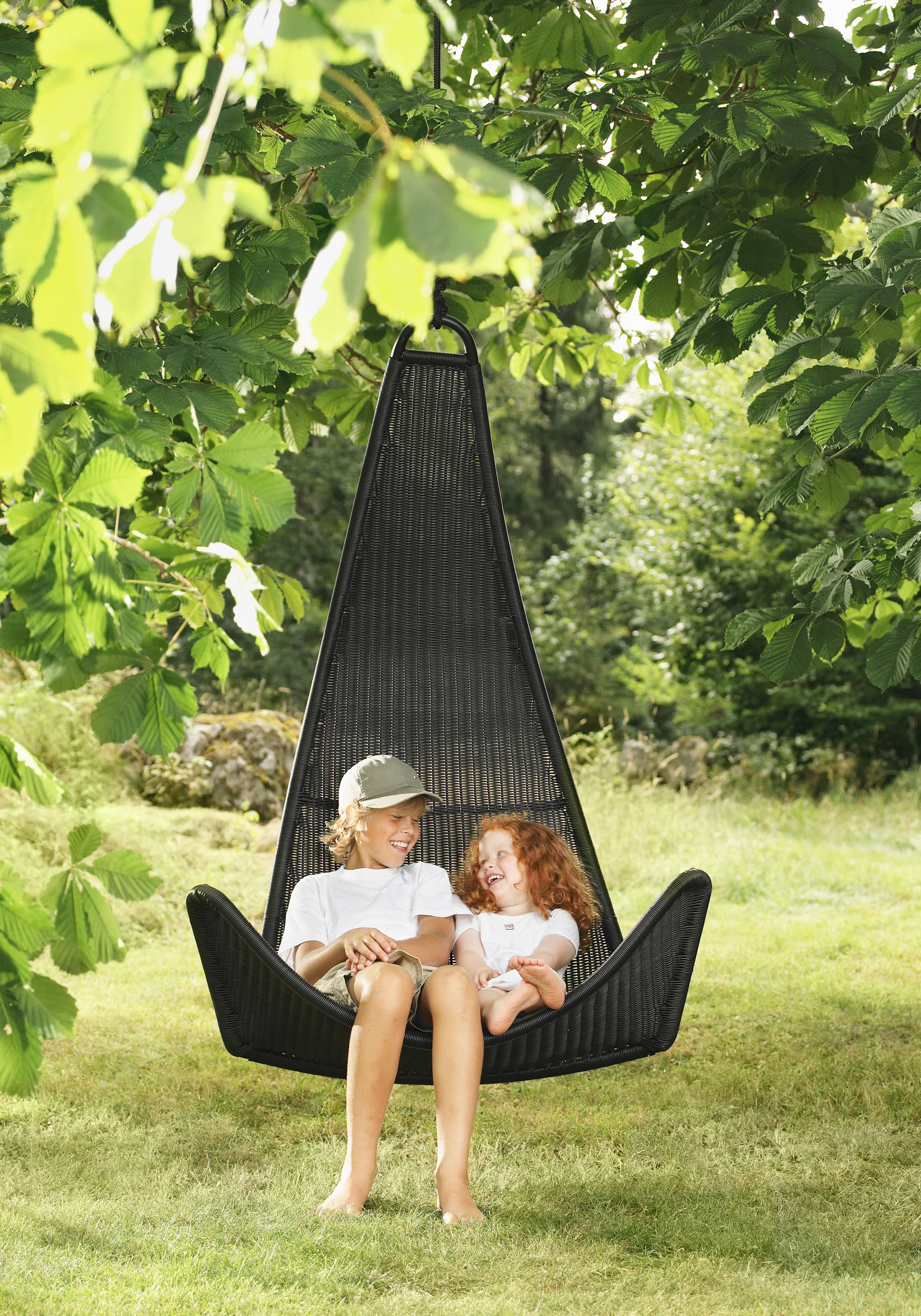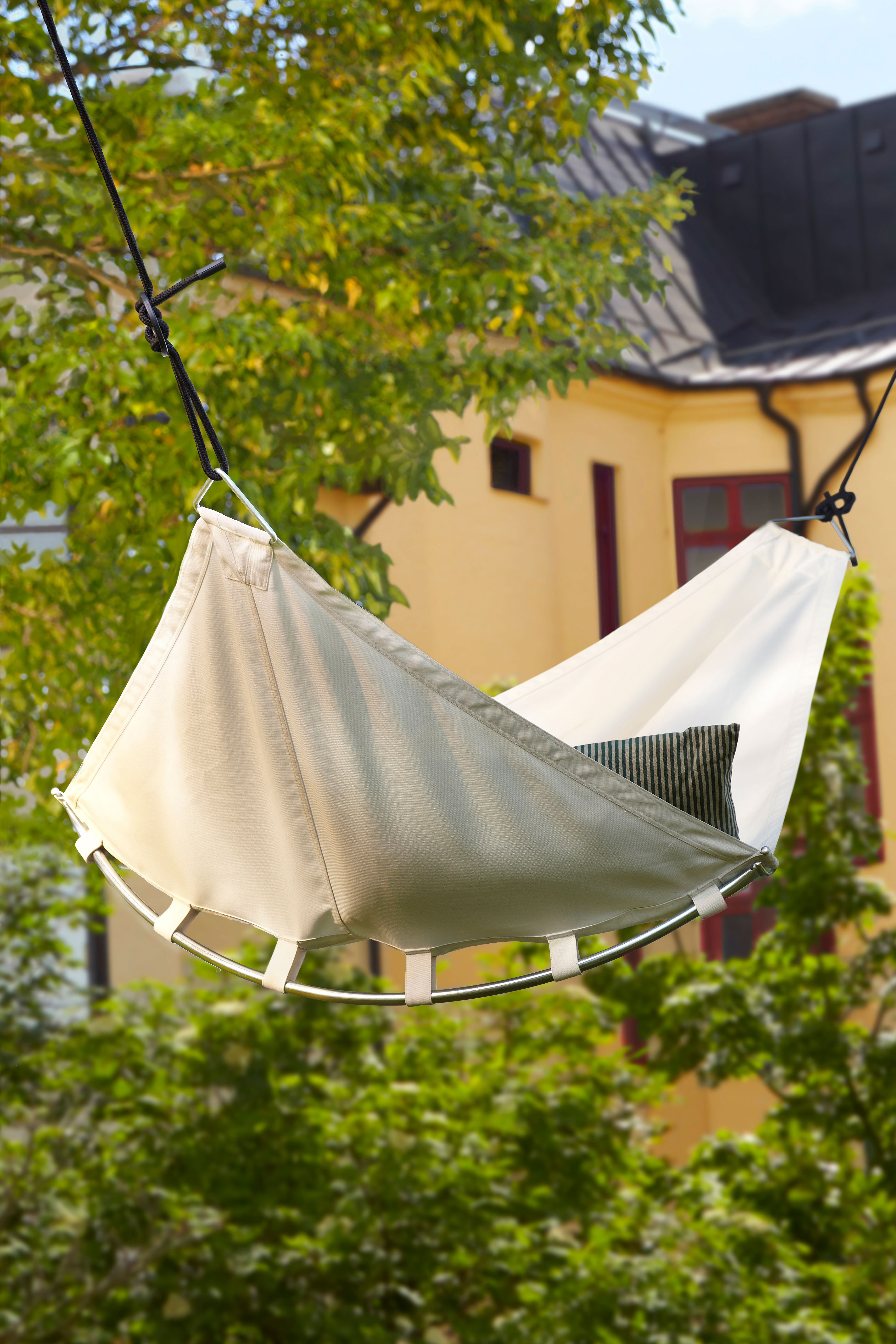 dyning
Dyning is a hammock with shape like a kite. The design makes it generous to be in, and easy to get in and out of.
dyning
l
hammock
manufacturer: IKEA of Sweden - 2004
valance
Generous outdoor furniture with high comfort.
Made in white aluminium.
valance
l
outdoor lounge furniture
manufacturer: Brafab -2016